It's magical to celebrate Christmas in the Blue Ridge Mountains, whether you visit small towns like Dahlonega and Helen, GA, or explore bustling metropolitan areas such as Asheville. But if you're searching for different holiday attractions, Atlanta is the best place to find variety of holiday attractions.
Atlanta has so many Christmas activities that you can do every day, from mid-November through New Year's Event, and still, you have more options. The extensive array of holiday events in Atlanta, including Christmas tree lights and Christmas light displays, can seem overwhelming.
That's why we have assembled the list, and we're proud to present this list of 6 of Atlanta's best Christmas celebrations, hoping to inspire you to create new holiday traditions.
1-Holiday Lights at Atlanta Botanical Garden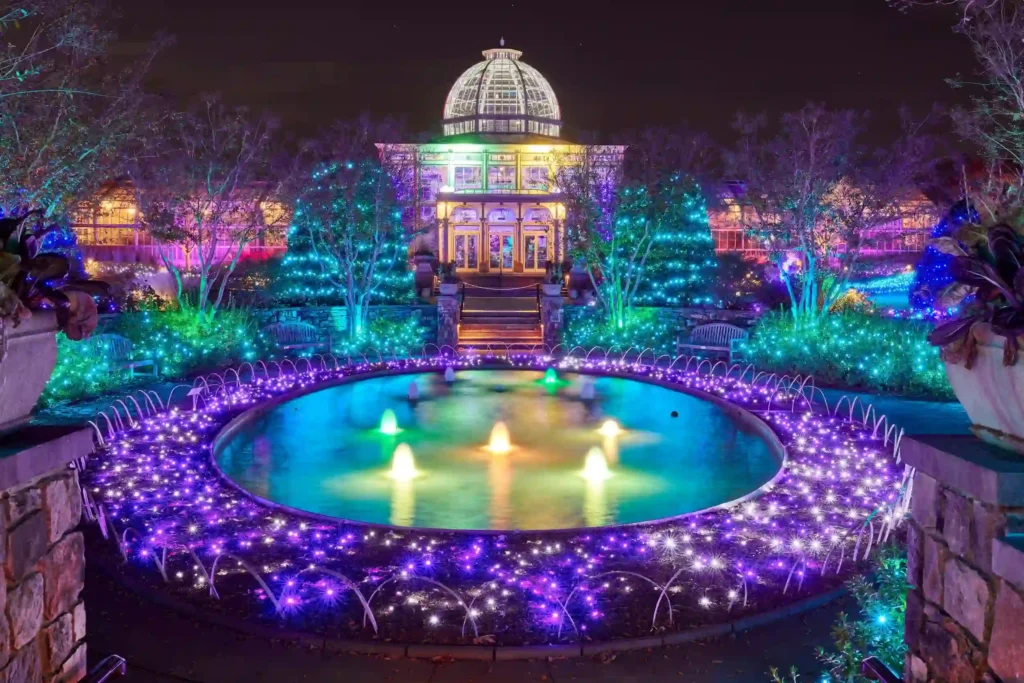 Atlanta GA Holidays lights at the Botanical Garden are a top pick if you want to find the best Christmas lights. For the past 12 years, the Atlanta Botanical Garden has illuminated its 30-acre property using thousands of LED lights.
The Garden hardwoods, crepe myrtles, and pathways will be lit up on top of the beautiful lights. The Garden decorates a 27-foot tall tree with captivating patterns. The Tunnel of Light, and Ice Goddess, are some of the most impressive Christmas Lights at this event.
The event will take place from November 12 to January 14. Tickets cost $25 to $63, depending on the date and ticket type. Tickets sell out often well in advance so make sure you order your tickets as soon as you can.
Address: 1345 Piedmont Avenue, Atlanta GA
2-Illuminights At The Zoo: Chinese Lantern Festival 
Atlanta, GA, Chinese Lantern Festival features over 80 lanterns that depict some of the most bizarre and interesting animals in the world. It has been voted one of the best Christmas activities in Atlanta.
Every lantern at IllumiNights At The Zoo was hand-painted and made by Chinese artists who have spent thousands of hours creating them. These lanterns can reach as high as 20 feet in height! IllumiNights will be available at the Zoo from November 21 through January 15.
Warm beverages and food will be available to purchase. You can also shop in the Zoo's gift store for Christmas fun.
Address: 800 Cherokee Avenue SE, Atlanta GA
3-Children's Museum of Atlanta
While Christmas is celebrated worldwide, Celebrations In Light at Atlanta's Children's Museum reminds us that more important holidays take place during winter. Visitors will be entertained and educated by the museum's celebrations of Hanukkah (a Mexican festival that occurs during Christmas) on their respective dates. Visitors will learn music and dances as they celebrate each holiday. They can also make crafts to honor them. The museum will have Rockefeller Plaza on November 17. This sock-skating area allows children to experience the thrill of ice skating without the hassle (and slippery ice).
You can also visit the event on December 31, 2017. Expect music, bubble-making, and firework art as well as the annual tradition of bubble-wrapping.
Address: 275 Centennial Olympic Park Dr. NW, Atlanta GA
4-Colony Square
Colony Square and Children's Healthcare of Atlanta teamed up to create a new tradition in Atlanta's Christmas celebrations. Season on the Square will start on December 3 this year. The 2nd Annual Lighting at Colony Square celebration. Enjoy a day of entertainment with street performers along Peachtree Street, live music, and the tree lighting ceremony at 5:30 pm.
Atlanta News First and Peachtree television will broadcast parts of the Christmas event (in case it's impossible to attend in person).
Address: 1197 Peachtree St NE Suite 780, Atlanta GA
5-Christmas with the Atlanta Symphony Orchestra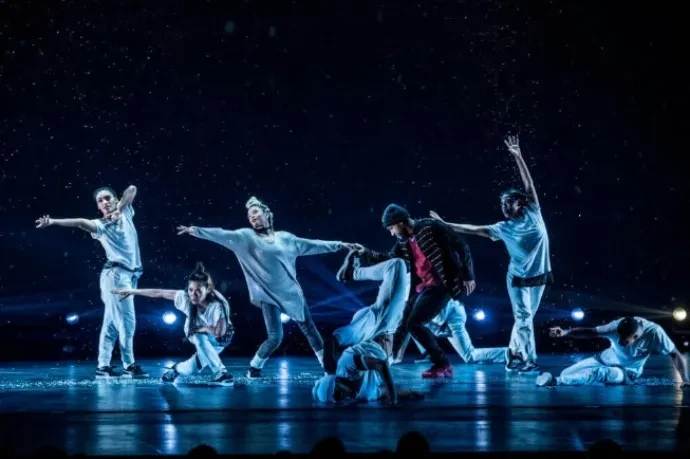 Robert Shaw, who died in 1999, was a giant in classical music He was awarded the Guggenheim Fellowship as the first conductor and was presented with 14 Grammys. He is best known in Georgia for his 21-year tenure as the music director and conductor at the Atlanta Symphony Orchestra. He was also the founder of the ASO Chorus in 1970. Shaw's four-part musical version of Christmas is still a popular way to enjoy Christmas in Atlanta, Georgia. It features more than 400 musicians and singers.
The Atlanta Symphony Orchestra's performance this year will be led by Norman Mackenzie. Performances are scheduled for December 15th-18th. Tickets start at $20
Address: 1280 Peachtree Street NE, Atlanta GA
6-Callanwolde Winter House
Callanwolde Fine Art Center's Winter House is widely considered to be the best place in Atlanta to see Christmas lights. Formerly called "Christmas at Callanwolde," the event sees their 27,000-square-foot mansion decorated with thousands of sparkling Christmas lights, evergreen wreaths, trees, and other festive decorations.
From November 25 through December 10, guests will be able to learn how to decorate a ceramic cup, make gingerbread homes, and listen to live performances by the Atlanta Youth Singers.
Address: 980 Briarcliff Road NE Atlanta, GA
Conclusion
Christmas is coming after a few days, and if you are planning to spend this Christmas in Atlanta or you are a resident of Atlanta, plan your Christmas day in some of these exciting places. Going for a holiday tour in a Party Bus or a luxury limo will make your day more special. You and your special ones will have more fun in a party bus or a luxury limo.
This blog is for Metro DTW Sedan